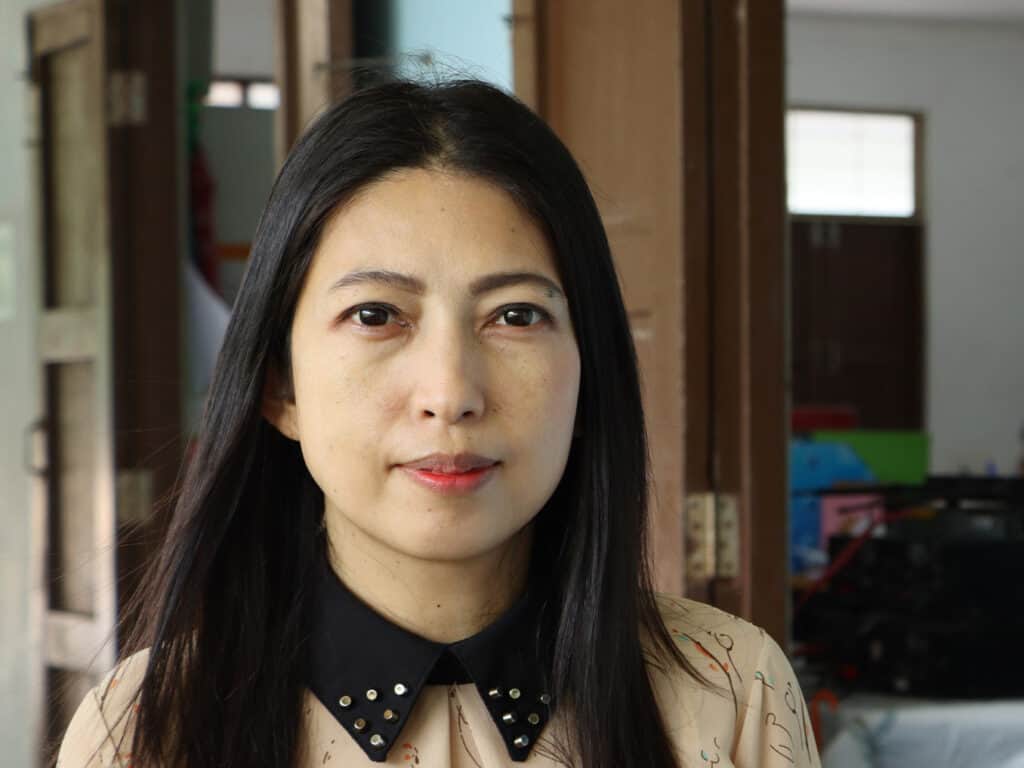 Director of Baan Mai Khao school
Mrs. Phattaranit Wichianban (Van) was the first child of a traditional Chinese family and, being a girl, she felt the disappointment of the parents. Most family members work as government officers because they believe in serving the people and she was expected to be a nurse. But she didn't like it so her mother inspired her to be a teacher. Van graduated Bachelor's Degree in education with first honor. Despite wanting to follow mother's dream, she also has a rebel mindset and chose to work in travel industry instead. Her jobs ranged from reception, marketing, sales, from Thai to European companies, then moved to real estate in sales and finally reached the high point as property manager of a big British company where she mingled among high profile colleagues.
Then came the turning point as her age reached 30, her mother reminded about the promise to be a teacher and she obeyed. The initial moment was like falling from heaven, all things luxury gone, and struggling to adapt with new environment. But she decided to cope with it after being asked by a senior family member: You've earned good money by helping foreigners become richer and they will eventually take their profit back home, now what have you done for your society and country?
Van decided to embrace the new path by working as school teacher while at the same time graduated Master's degree in education management. After several years in several schools and several positions until a senior level, and after seeing lives of underprivileged families, in 2021 she decided to take director position at a relatively unknown and remote Baan Mai Khao school. In fact, she did not even know this school existed.
The first days took her by surprises that the school is poorly equipped. Unlike any other school that she had been through, this one has no administrator staff, nor janitor. The teachers and students have to do all those jobs apart from their main responsibilities. But it's so heartwarming to find out that everybody willingly helps without any complaint. The parents of students are also very helpful. Another plus is that the school area is very safe. So this has become her new home sweet home.